Jan 13, 2023 9:24:39 PM | 5 min read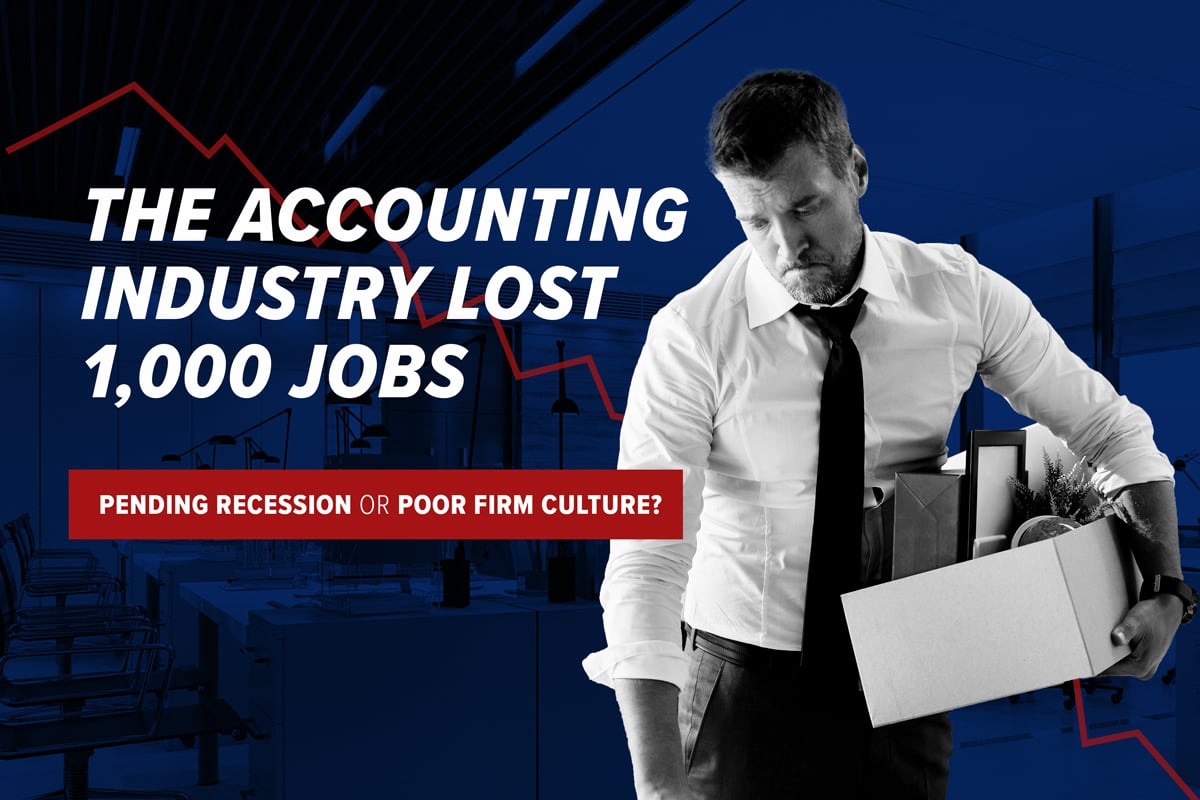 It's probably not a stretch to say that most of us—as both professionals and consumers—are worried about the current state of the economy. The constant talk of an imminent recession and the announcements of huge corporate layoffs are hard to escape.
And while we in the tech industry watch our friends at companies like Amazon, Vimeo, and Salesforce lose their jobs, we can at least find a little comfort in the fact that our colleagues in the accounting industry have been largely spared from these harsh layoffs.
That doesn't mean, however, that our industry as a whole is immune. Just this week, Accounting Today published an article reporting that "employment in accounting and bookkeeping services fell by 1,100 jobs." What's not clear is why those jobs were lost.
Was the primary cause that firms are hunkering down and tightening belts and budgets as they prepare for a recession? It's definitely possible. It's also possible, however, that those jobs are part of the larger trend we've seen in the last few years—of professionals leaving the field voluntarily due to burnout, overwork, and poor firm culture.

By now, you've probably seen the stats: The number of accountants and auditors employed fell by 17% between 2019 and 2021. Fewer than 100,000 people take the CPA exam each year. Enrollment in accounting courses at colleges and universities fell by 4% between 2016 and 2019.

In fact, my younger brother just graduated from college with an accounting degree—but has no intention of becoming a CPA or even entering the field. His reason? Long hours and low pay.

It's anecdotal, of course, but it doesn't seem like too much of a stretch to believe that those 1,100 jobs the accounting industry lost in December may not be recession-related. Until the industry is ready to address some hard truths: that today's employees require flexibility, a positive culture, and higher pay, this probably won't be the last time we see employment numbers drop.
Subscribe
Get out latest news and tactics that can help you and your business!