Apr 27, 2022 4:24:39 PM | 7 min read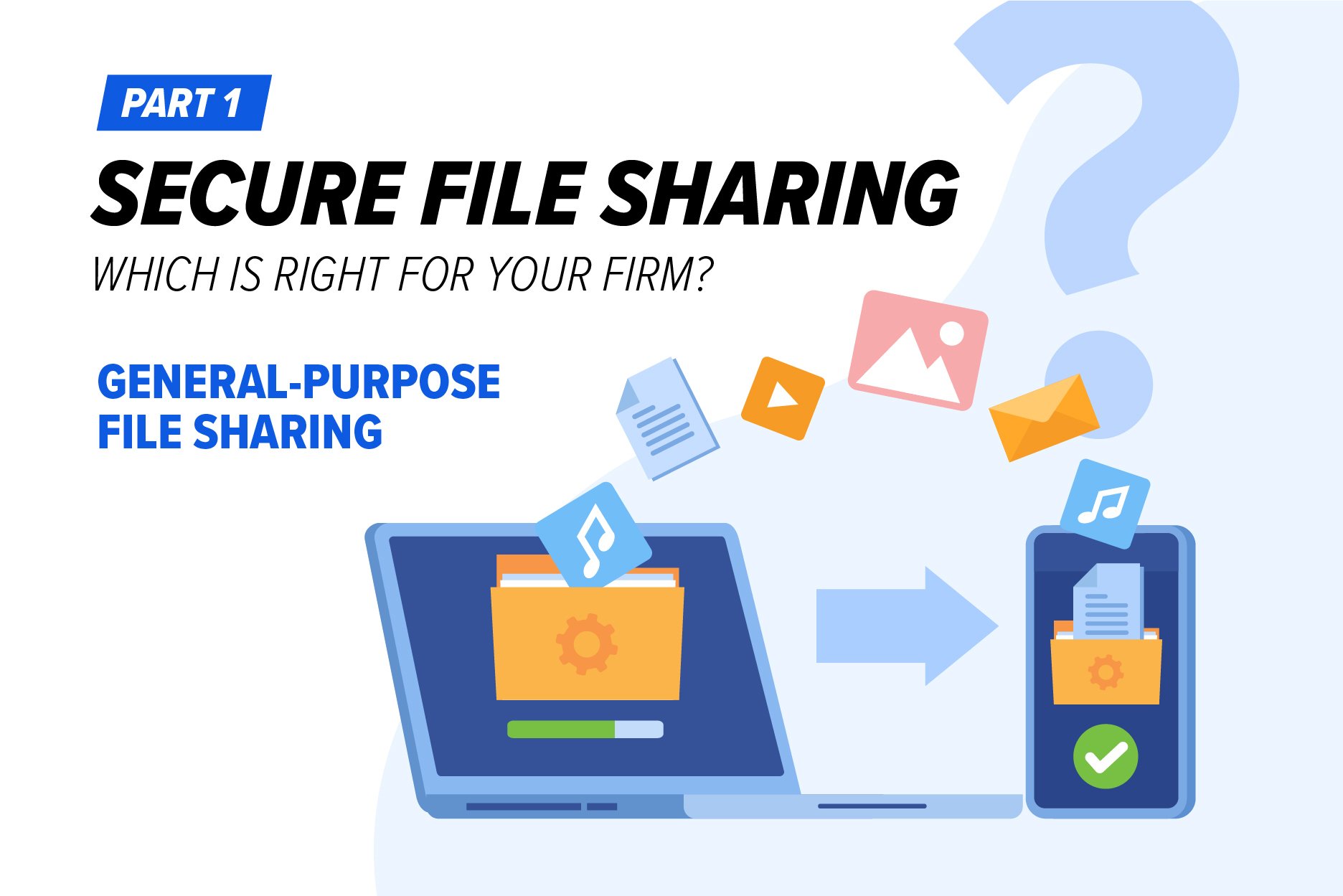 I've been exposed to file-sharing tools from the moment I left college and started my career in banking. In fact, during my time as a Relationship Manager, I was often left feeling frustrated with the way we communicated with clients and exchanged sensitive information. Let's just say it was clunky at best and a constant pain for clients. It was through that lens that I saw the potential for a better way to work.
I'm taking my learnings and sharing some important considerations and differences when reviewing secure file sharing options in this three-part series. Without getting into a feature-to-feature comparison, the goal is to provide a zoomed-out view of where most of the companies providing these services fall and what to consider when vetting them.
To do this, we decided to break it out into three main categories:
General-purpose file sharing
Industry or problem-specific file sharing
Hybrid file sharing
In each of these categories, we'll look at the following main factors:
What problem is it solving
Which options and/or features to consider
What to look for as part of the purchase
Examples of vendors
We'll summarize by looking at:
What role the software's flexibility plays overall
The user experience from the team and client perspective
You'll notice we won't go into great detail comparing features, because at the end of the day, having features for features' sake is not the goal. You can have all the features in the world, but if they aren't practical and instrumental in getting you closer to solving your business problems, they aren't worthwhile. When done right, a few well-placed and well-designed features can outperform 100 extraneous features.
With that said, let's dive in.
"If the software is secure, doesn't block common file types your clients use, doesn't limit the size of documents, and allows for unlimited storage, you've checked off some significant boxes."


The pandemic has taught us many lessons, one of them being that the ability to adapt to the digital environment is key. A big part of that adjustment is the capacity to service your clients digitally and in a secure way. Enter companies offering ways to exchange documents securely and efficiently.
General-purpose file sharing
There tend to be a vast number of options in this space because of the lack of specificity. The truth is, a lot of companies do a great job providing solutions for general file sharing. The option that's right for your business will depend on what problems you are solving now and those you may encounter in the future as you scale or as your business offerings change.
What problem is it solving?
If part of your business includes the exchange of documents that contain sensitive information, and the volume of those documents is relatively small, vendors in this space will probably be sufficient. In addition, if ongoing monitoring and tracking of those files, retention, organization, and reporting isn't paramount, you most likely won't benefit from anything more advanced or specialized.
Which options and/or features to consider?
Enterprise-level security:

You'll want to ensure your organization and clients feel secure knowing the data they exchange is not exposed to hackers. This is a prime example of why email is not the preferred way to exchange files. It's also why you'll want to ensure that the software you consider uses, at a bare minimum, encryption, two-factor authentication, and is SOC2 compliant.

Unlimited data storage:

If you run a business, you probably don't have time to go through and constantly delete old files to stay within a certain storage or gigabyte limit. Nor do you want to get charged more each time you pass a certain threshold.

Any file size and type:

Although it would be great to only receive one file type from clients, there is a good chance the types of files they send will be as varied as the clients themselves. You'll want to consider software that can handle any file type and any size.
If the software is secure, doesn't block common file types your clients use, doesn't limit the size of documents, and allows for unlimited storage, you've checked off some significant boxes.
What to look for as part of the purchase
No minimum licenses:

This may not be a big concern for larger teams, but not paying beyond your headcount needs can make a big difference to the budget.

Unlimited client users:

It's probably fair to assume that your business goals include getting more clients, meaning you should look for software that charges you based on the number of team members that use the product but allows for unlimited client users.

Training and live support:

Whether it's your team or clients, inevitably questions will arise. You'll want to make sure the company you select has a highly rated support team and training options to make sure your team can hit the ground running.

No setup fees:

For the use cases we're looking at in this section, there should be no reason to deal with setup fees to get started.
Make sure to catch the second and third installment as I break down the other categories: Industry or problem-specific and hybrid file sharing.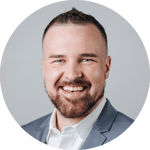 Dino Busuladzic is the Product Marketing Manager at Suralink. Dino has more than 10 years of experience across the banking and software industries, ranging from sales, relationship management, customer success, and marketing.
Subscribe
Get out latest news and tactics that can help you and your business!