Sep 15, 2021 8:00:00 AM |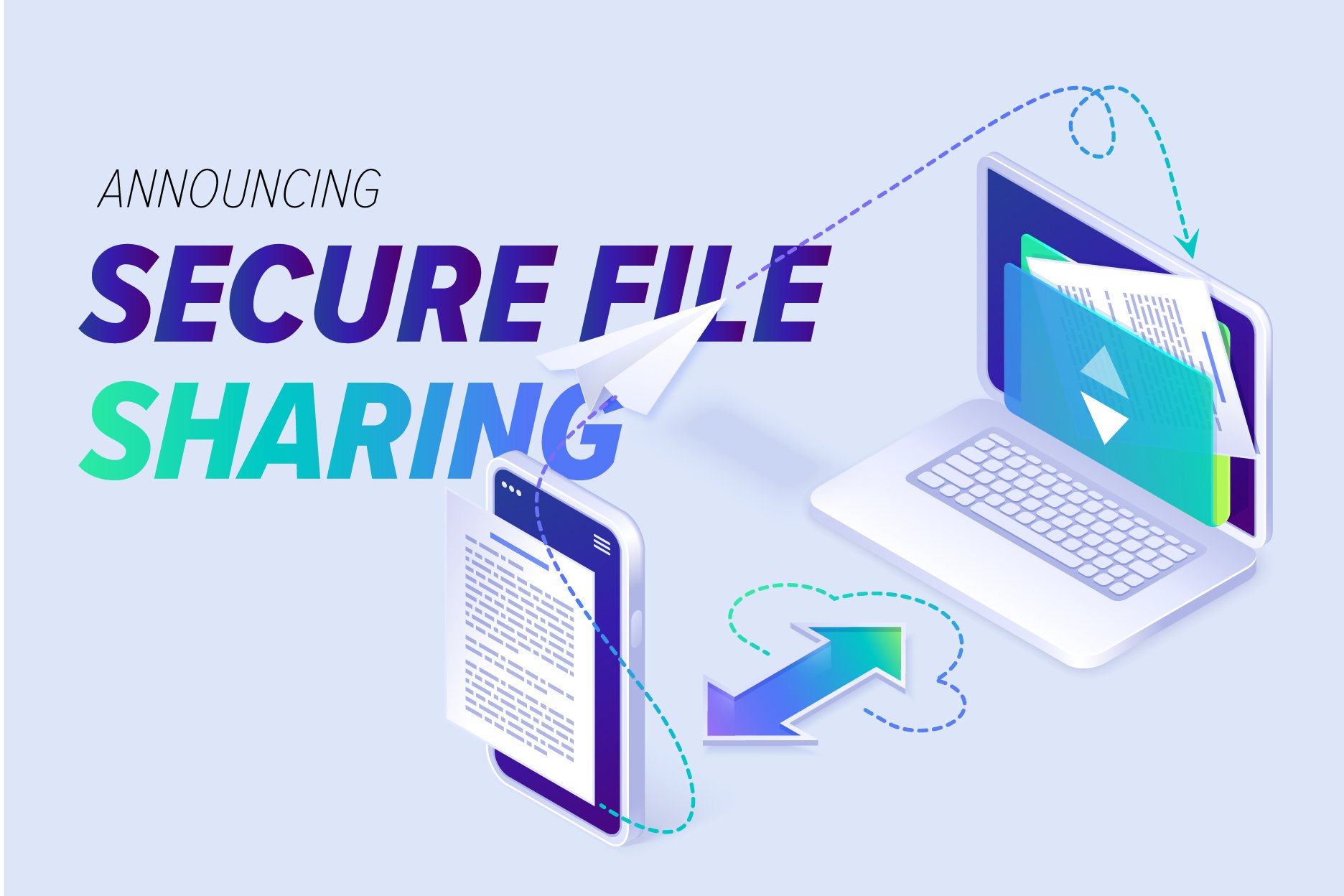 Seven years ago, I was working as a CPA and struggling to manage the hundreds of documents that came with an audit. It was unbelievably frustrating. I spent hours tracking down documents that were stashed in emails or portals. Fortunately, out of that frustration came the idea for Suralink.
We've certainly come a long way since the early days when myself and the two other founders were working out of my spare bedroom. We now have more than 30 employees and 550 clients. And while some things have changed (we have a climate-controlled office!), some things haven't. Like our dedication to creating products that make CPAs more efficient and provide a better experience for their clients.
That's why, today, I'm excited to announce a new product: Secure File Sharing. Secure File Sharing uses a customized link system that combines the ease of email with the protection of a document exchange portal to help you transfer files securely.
Over the years, we've heard that while our PBC product excels at helping you track and manage complex engagements, there is still a need in the market for a file-sharing service that helps you quickly and securely transfer a few, one-off documents. Secure File Sharing is our answer to that need.
There is still a need in the market for a file-sharing service that helps you quickly and securely transfer a few, one-off documents.

This product is really a manifestation of the feedback we've heard from you, our clients.
You told us that it was too difficult to share files via email with all its size and type restrictions—so we created Secure File Sharing in a way that ensures you can share any type of file of any size.
You told us current solutions were too complicated—so we designed Secure File Sharing to allow you to share or request files in fewer than three clicks.
You told us security was more important than ever—so we built Secure File Sharing on top of Suralink's proven banking-level security infrastructure.
You told us you were tired of using multiple vendors for similar solutions—so we integrated Secure File Sharing into the Suralink platform you already know and love.
You told us you wanted to provide the best client experience possible—so we built Secure File Sharing in such a way that clients don't need to log in to receive or download files.
Your feedback has been critical to this process and we hope that you see your needs reflected back in the product we're announcing today. And, just like with our PBC product, we'll continue to make improvements and updates to Secure File Sharing.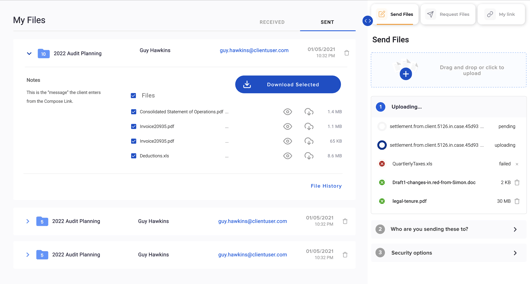 As part of this product announcement and our shift toward a platform approach (versus a single application), we're also announcing a few changes to our branding. First, our platform—the combination of all our products—will be called the Suralink platform. And our flagship product, previously called Suralink, will now be called Request List Management.
Our Request List Management product hasn't changed; we're simply adjusting the naming to differentiate between our products.
We're incredibly proud of the product we've built and are confident it will help you and your teams be more efficient and provide a better client experience.
For more information about Secure File Sharing:
---



Tim Ballantyne is the CEO and founder of Suralink. In 2010, Tim was working as a public accountant when he experienced first-hand the challenges of managing an audit engagement. In 2014, Tim founded Suralink in an effort to solve those challenges. Over the next 7 years, Tim took the company from an idea he worked on in his extra bedroom, to becoming the leading provider of PBC software solutions for CPA firms. Tim is a CPA, an entrepreneur, and a thought leader in the industry, having been featured in publications like CPA Practice Advisor and Accounting Today. Tim has a Bachelor's of Arts in Accounting as well as a Master's degree in Accounting, both from the University of Utah.

Subscribe
Get out latest news and tactics that can help you and your business!